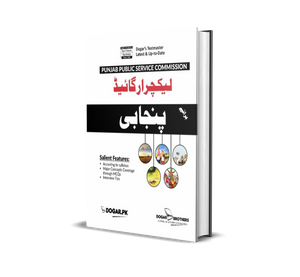 PPSC Lecturer Punjabi + General Knowledge Guide is available here. Home delivery is available. Order now. Book will be sent you by courier. Pay cash on delivery.
PPSC Lecturer Punjabi + General Knowledge Guide:
Salient Features:
Syllabus Coverage
Model Paper
Interview Tips
How to Be a Lecturer:
Lectureship is a milestone in the life of young college teachers who pursue their career concentrating on their subject. Lectureship is a dream and to translate this dream into reality, the young graduates are supposed to demonstrate clarity and understanding of the essential concepts of their subjects. The test is a reflection of the evolution of the chosen subject and the candidate attempts this test to prove his proper comprehension in the subject. The provincial service commission is responsible for organising the recruiting process including the test and interview.